Made in St. Louis: Bead jewelry is made for busy moms | Lifestyles
[ad_1]


By Pat Eby
Special to the Post-Dispatch

Designer Mary Kate Stechschulte has loved beads since she was a teenager, but her bead obsession became more than a hobby after she became a mother 20 years ago.
"I have always enjoyed making things from the time I was a little girl. Handmade cards, paintings, and I've always made some kind of jewelry," Stechschulte says. "I became more serious about jewelry and beads as I got older, but it wasn't until I had my daughter that I was able to sit down and super-focus on making pieces." She soon had an inventory of earrings, bracelets, and necklaces her friends and family loved. By 2005, she was ready to go beyond the pleasure of making things and sell her work.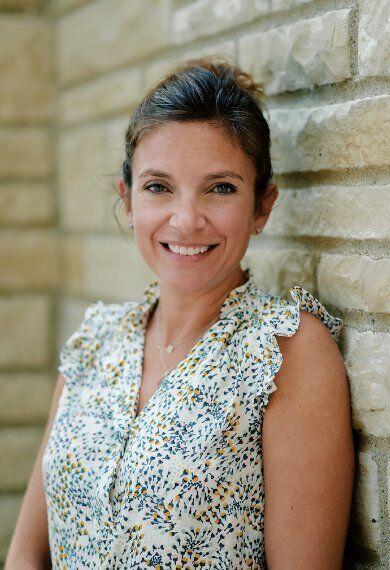 "My sweet sisters started to host jewelry parties for me. They would invite people over, we would visit and talk, and it was awesome," she says. "I wasn't in the public market place, but soon I was hosting parties, my friends invited their friends. The parties were fun, they were intimate, and I got my pieces out there, which was also fun."
Zuma Beach memories • Beads and jewelry have been a source of pleasure and excitement since she encountered a beautiful bead store as a teen. "Oh my gosh. My best friend and I spent countless Saturdays walking together down to the Loop and hitting Zuma Beach Beads with our babysitting money," she says. "It was such a tiny store, but we could spend hours in there. I still have some things I got from Zuma saved for the perfect pieces."
Life happens • Baubles, bangles and beads built tough MKS jewelry may look delicate, but Stechschulte's experience as a busy mom and working woman drives her to make pieces that hold up well.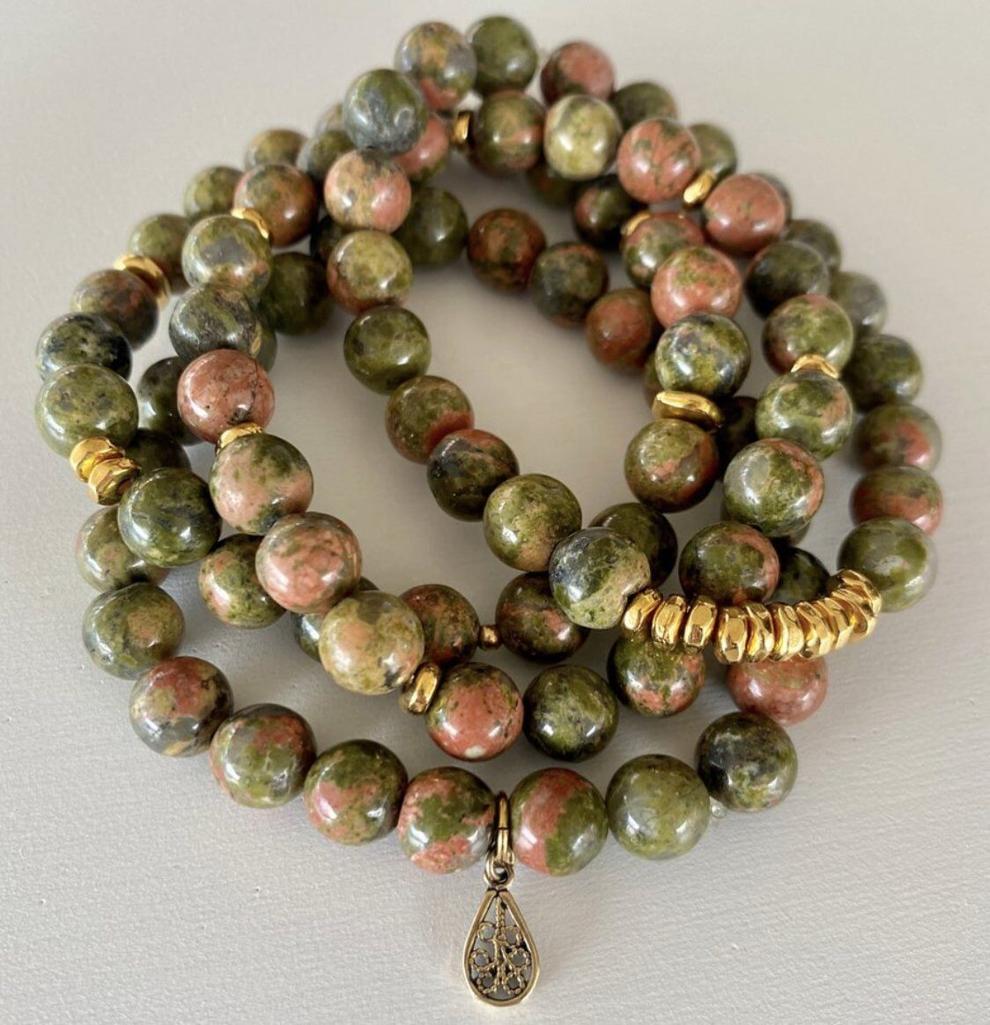 This self-taught artist consciously incorporates practical elements designed to last in her work. "I understand life happens, but I expect my jewelry to hold up. I ask myself how is it going to last if you have kids? Can you pull on it? What if you slept or showered in it?
"I lean toward the delicate. It's a tricky mix of aesthetics and durability that I try to balance. You can wear my jewelry daily. I think it puts a little pep in your step to add a little something colorful to an outfit; to give yourself a little flash."
Heart of stone • Stechschulte's works as a preschool teacher, but she has also taught adults and children to make jewelry in a healing arts program. Over time, she's learned the symbolism associated with semi-precious and precious stones and popular charms. She incorporated that learning into her arts as healing work classes as well.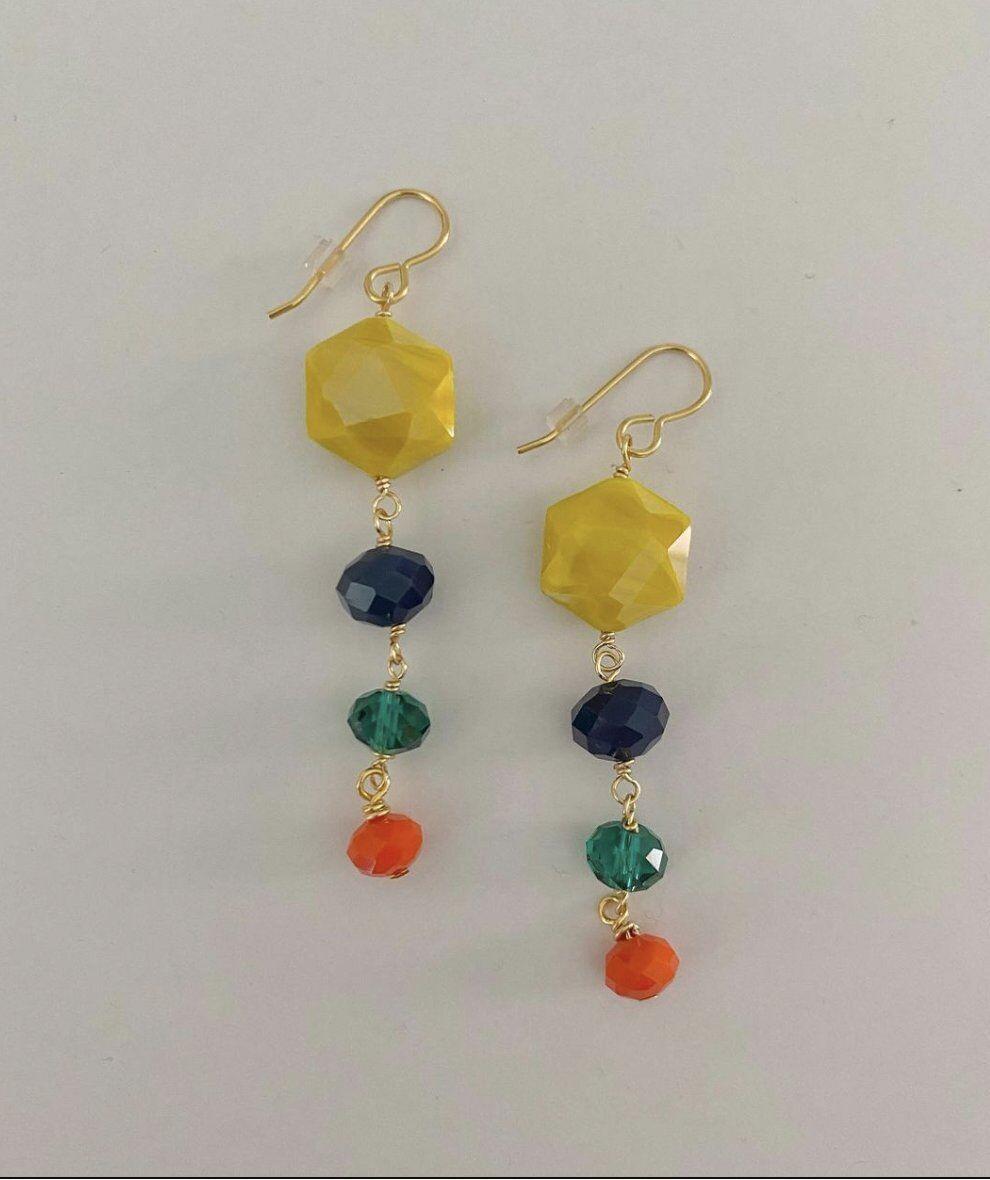 Her Instagram page is full of photos of her earrings, bracelets and necklaces, plus she often comments on the stories and the symbolism behind her jewelry. Her narratives add to the enjoyment of the pieces.
She makes her works of art from home. "We are in the seventeenth year of our five-year home in Rock Hill," she says. "We love it here. We're lucky to have an extra bedroom we could make into an art room."
Both of her children create things, each in their own way. "My son makes incredible drawings. He doesn't do it nearly enough. I love it," she says. My daughter is very smart, business-oriented, and really crafty. She helps me at markets when she's home from college. I love it when the kids pop in with their own things and we can all work together."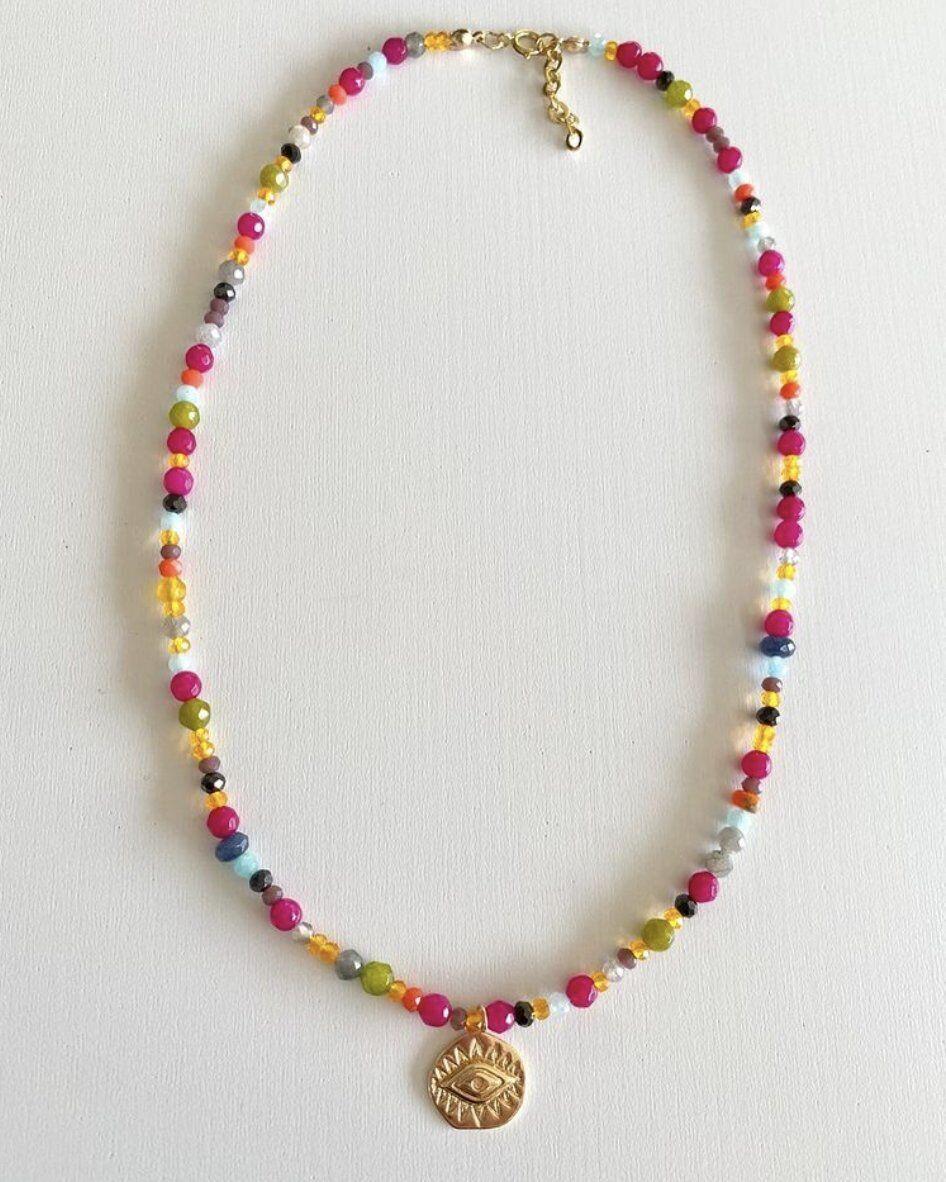 "I love this business so much," she says. "It's been an outlet for me mentally and creatively. I really enjoy talking to people, and hearing their responses to my work. I really have fun at the markets. I like seeing people excited about what I do."
[ad_2]

Source link