Steps to Conduct a Productive Meeting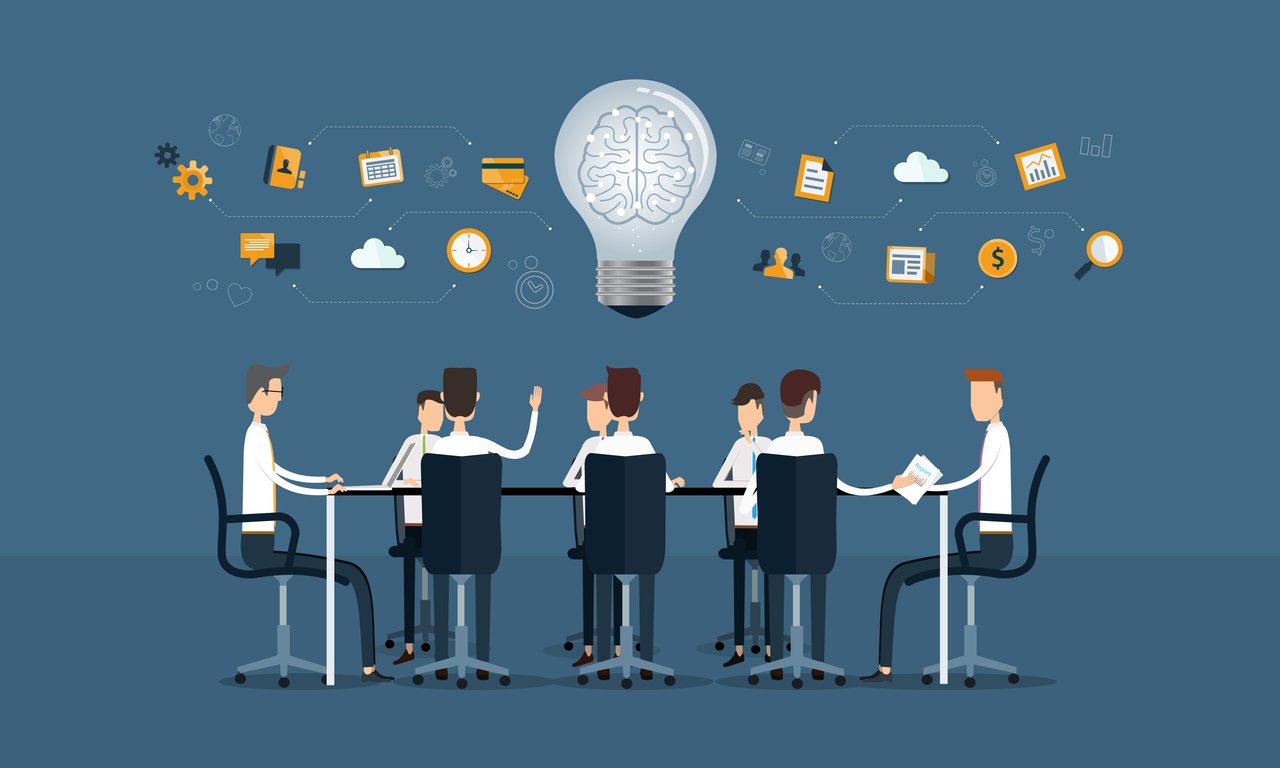 Have you ever been a part of a meeting and thought to yourself: "What a waste of time, I could be working on an important task"? Chances are, you may show up to the meeting on time, but the person in charge is late. Even the agenda of the meeting is quite unclear, and nothing is achieved once the meeting ends. You must have been through this at one point or another in your life.
While meetings are a great way to discuss ongoing and future projects with your team, some meetings can have a negative impact on your employees' productivity and motivation. This is why it is essential to conduct meeting that boon your team's overall productivity. To help you with that, we have listed some tips. So, take a look at them.
Set the Goal or Agenda
This step may seem too obvious, but most of the time, hosts conduct meetings without any sense of purpose. When you have an explicit agenda for the meeting, it will be easier to put your points across.
Make sure that you mention the agenda of this meeting in an email or a handout. The employees will be able to know the purpose of the meeting and what is supposed to be accomplished by the end of it. This is, without a doubt, a great way to avoid the discussion from wandering off course.
Start and End the Meeting on Time
Nothing can be as draining as waiting for the person in charge to show up to the board room. It has been noticed that people in position are either too busy or find it quite thrilling to keep others waiting for them. No matter what your designation is, you should understand that time is precious. This is the primary reason why keeping your employees waiting for so long is discouraged. If you have planned a Zoom meeting, make sure that you start it at the right time. Nobody likes the idea of having to wait for the host to start the session.
Ending the meeting at the right time is just as crucial as starting it on time. Make sure that you accomplish everything on your agenda by the end of the session. This way, your employees will not only be able to get back to work but also meet their deadlines.
Meeting Minutes
Having a record of the meeting is a great way to have a summarized view of what was exactly discussed there. Not only that, you will be able to set the agenda for the next session.
If you are a facilitator, consider selecting a team member that can take notes during the meeting. Make sure that he/she keeps a list of the action items that need to be accomplished. By the end of the meeting, make sure that you distribute a summary of the meeting to all the participants. This way, it will be easier for the members to prepare for the next meeting.
Downloading an online notes app is an easier way to take notes. For that, you need a need an internet provider connection as reliable as Spectrum. With the service, you receive the same speed as advertised by the provider. You can check Spectrum billing to get an idea of the fee deduction.
Encourage Participation
One of the main goals of a group meeting is the varied ideas and opinions that you may get from members. As a leader, it is your job to encourage every member's participation. To do exactly that, you need to create an encouraging environment. Make sure that you set some ground rules beforehand. For instance, the facilitator can make it clear that any kind of criticism or interruptions will not be tolerated at cost. To make the session more interactive, leaders should ask the participants their opinion.
All in All…
No one wants to be stuck in a boring meeting where nothing productive happens. And as soon as the meeting is wrapped up, you lament the lost time. So, it's better to use the aforementioned tips to conduct a productive meeting with an effective outcome.